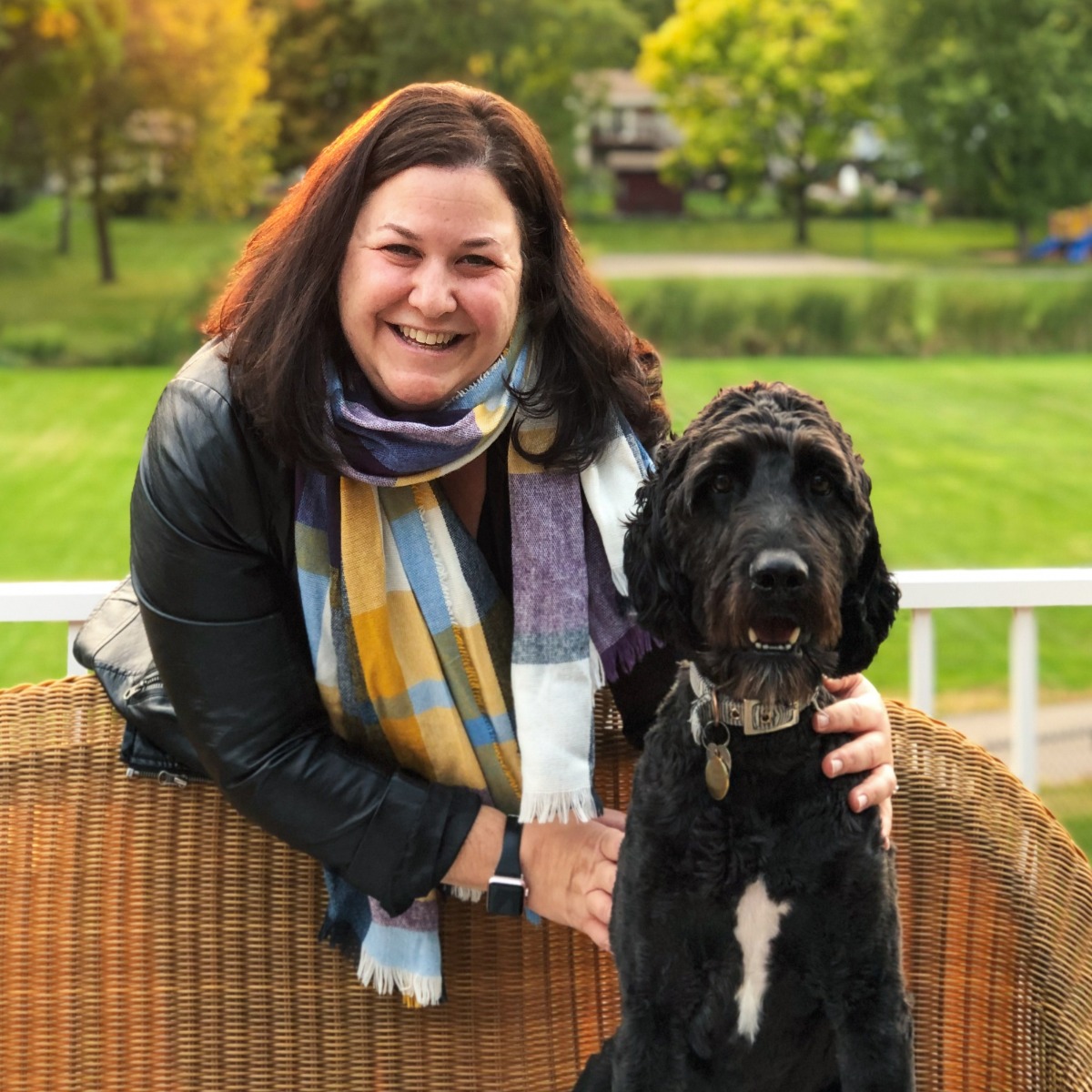 Sarah - General Manager
Meet Sarah, our dedicated General Manager at Canvasback. With a relentless commitment to excellence, she oversees the well-being of our team members and ensures that every interaction with Canvasback exceeds our customers' expectations. When she's not at work, you'll often find Sarah on the golf course or enjoying quality time with her adorable puppy, Nissim.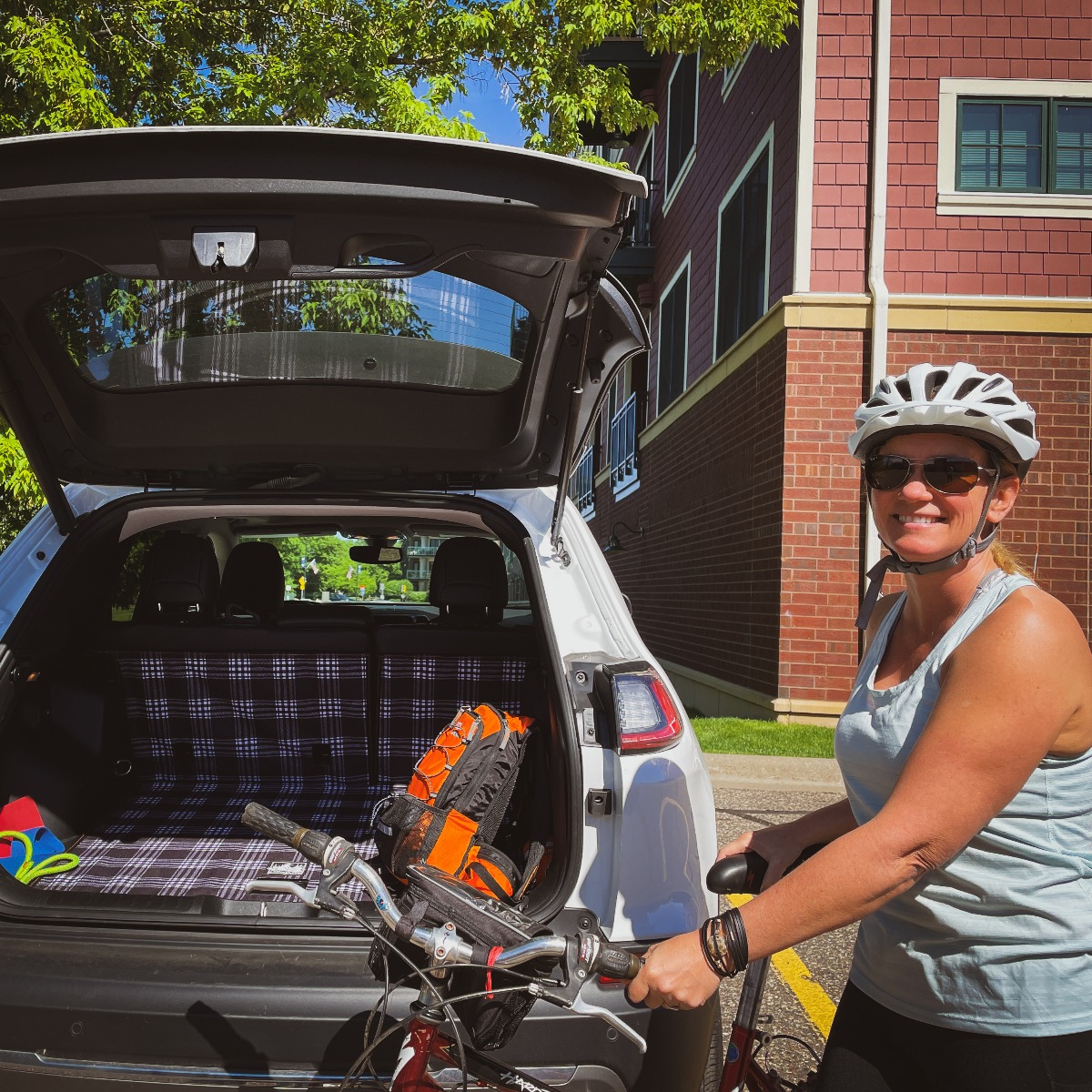 Chrissy - Product Development Manager
In her role as our Product Developer, Chrissy wears many hats, balancing her time between crafting vehicle patterns, innovating new products, and overseeing the cutting and digitizing processes. She maintains a close partnership with our car dealerships across the Twin Cities, earning a reputation for her exceptional craftsmanship and dedication to quality. Starting her journey as a skilled sewer, Chrissy has evolved into a key orchestrator, ensuring the seamless operation of our endeavors. Beyond her professional commitments, Chrissy leads a bustling life, juggling the care of her two kids and two beloved black labs. When she's not hard at work or attending to her family, you'll often find her hitting the biking trails.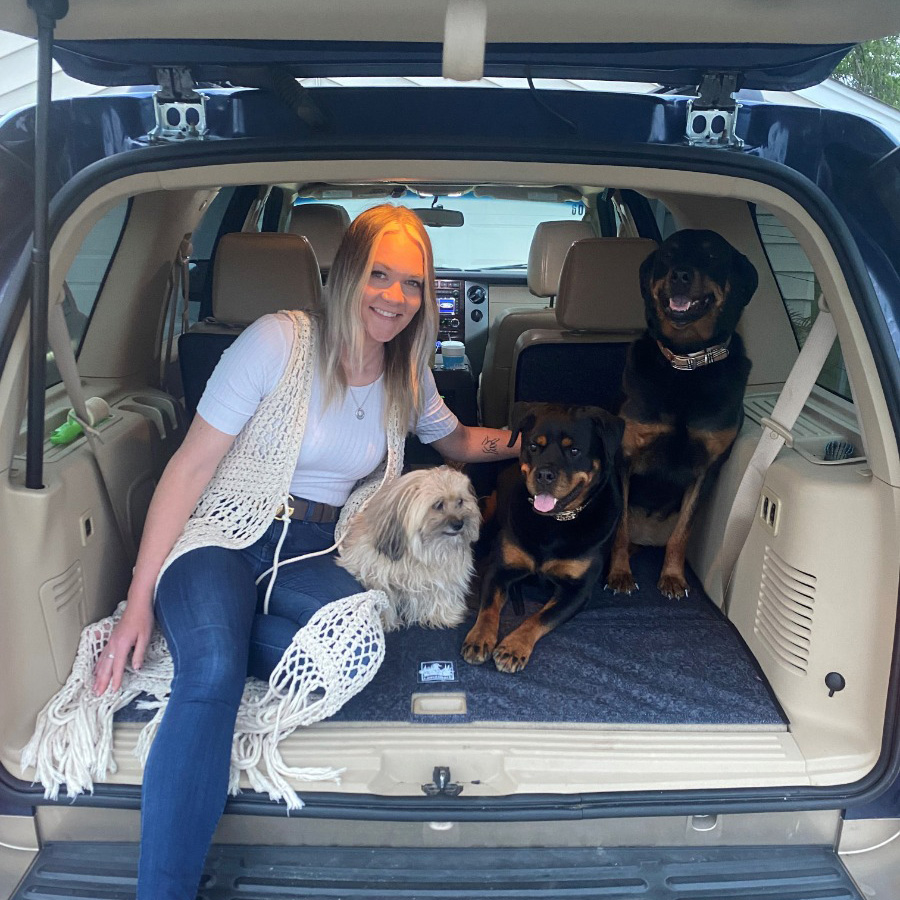 Ashley - Operations Coordinator
Allow us to introduce Ashley, our dedicated opperations coordinator here at Canvasback. She's the driving force behind ensuring all orders are processed and shipped promptly, keeping our operations running smoothly. Beyond her impeccable organizational skills, Ashley has a knack for brightening everyone's day with her infectious smile. But when she's not in the office, you'll find her embracing the great outdoors. Whether it's ice fishing or soaking up the sun on the lake, she cherishes quality moments with her daughters, Breckyn and Riley. Ashley's furry companions, Bentley, Harley, and Chrome, are an integral part of her life and have a special place in her heart. They absolutely adore their rides in the back of her trusty Expedition, all while showcasing all the best of Canvasback. Ashley's commitment to both our team and her adventurous family life is truly commendable, making her an essential and cherished member of the Canvasback family.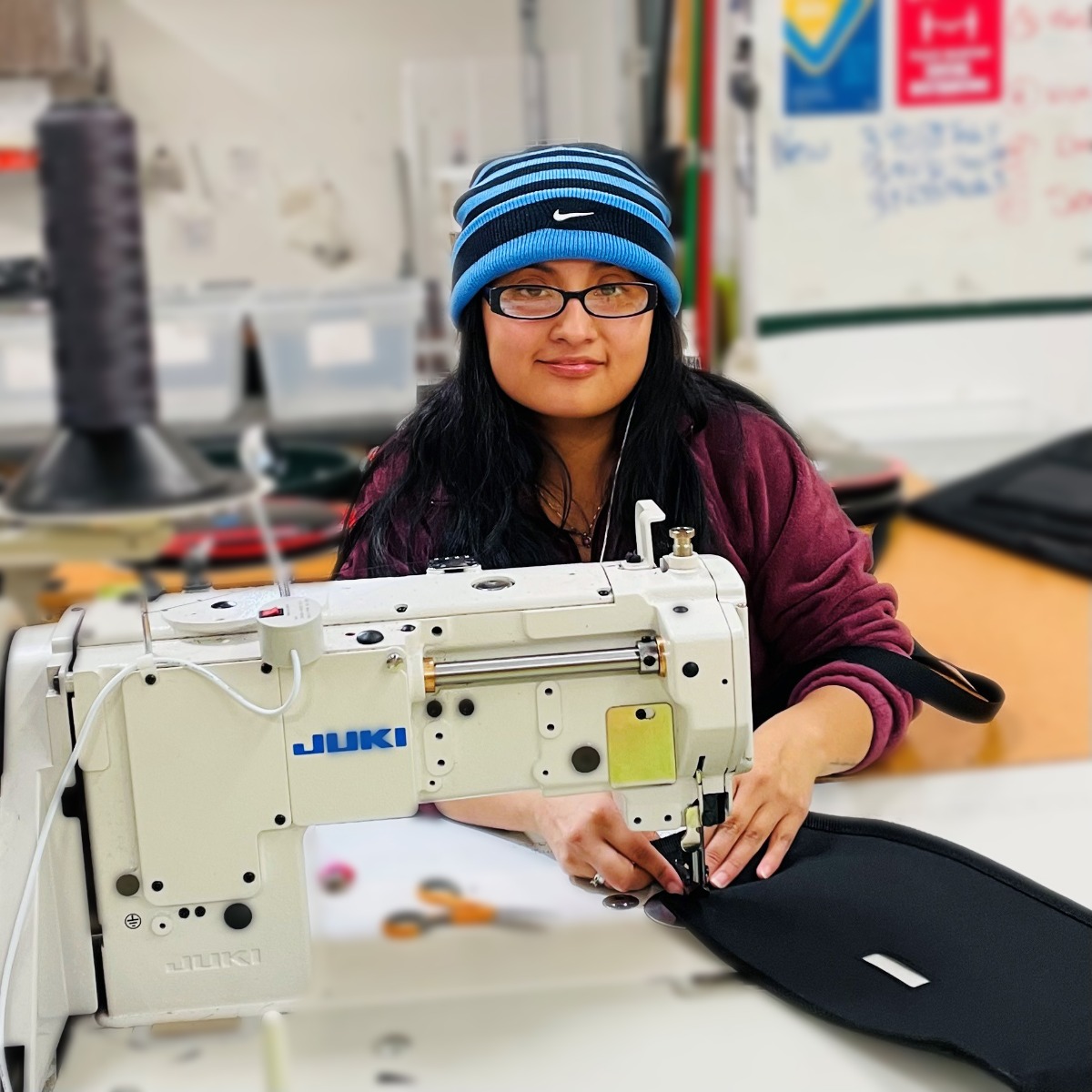 Martha - Digitizer & Production Assistant
Meet Martha, our exceptional Production Assistant and Digitizer extraordinaire. Martha embodies reliability and is a walking encyclopedia when it comes to our products. Her in-depth knowledge and expertise make her an invaluable asset to the Canvasback team. Whether it's in the warehouse, operating the sewing machines with precision, or seamlessly digitizing intricate designs, Martha is the dependable go-to person. She doesn't just stop at her designated role; Martha is always ready to lend a helping hand wherever it's needed, showcasing her dedication and versatility. In her free time, she enjoys playing soccer and loves sewing clothes – for humans and even for her cat, Kenny!
Joe - Lead Sewer and Production Assistant
Meet our seasoned Production Assistant and Lead Sewer, Joe, the heartbeat of Canvasback. With unwavering dedication and years of experience, he has been a pillar of reliability within our company. His craftsmanship and attention to detail are second to none, ensuring the quality of every Canvasback product. As a testament to their commitment, they have stood by our side for the long haul, making them an invaluable part of our Canvasback family.
Andre - Warehouse Assistant
Meet Andre, our versatile warehouse virtuoso. With a can-do attitude and a perpetual smile, he's the go-to person for everything in our bustling warehouse, from sewing to digitizing, and everything in between. Andre's cheerful disposition is contagious, making every task feel like a breeze. His willingness to lend a hand wherever needed is a testament to his dedication to the team's success. Outside of work, Andre's passions shine through. He's a culinary enthusiast, whipping up delicious dishes in the kitchen, and on the soccer field, his competitive spirit and love for the game come to life. An avid car enthusiast, he's always up for discussing the latest automotive trends, and his affection for dogs adds an extra layer of warmth to his already sunny personality.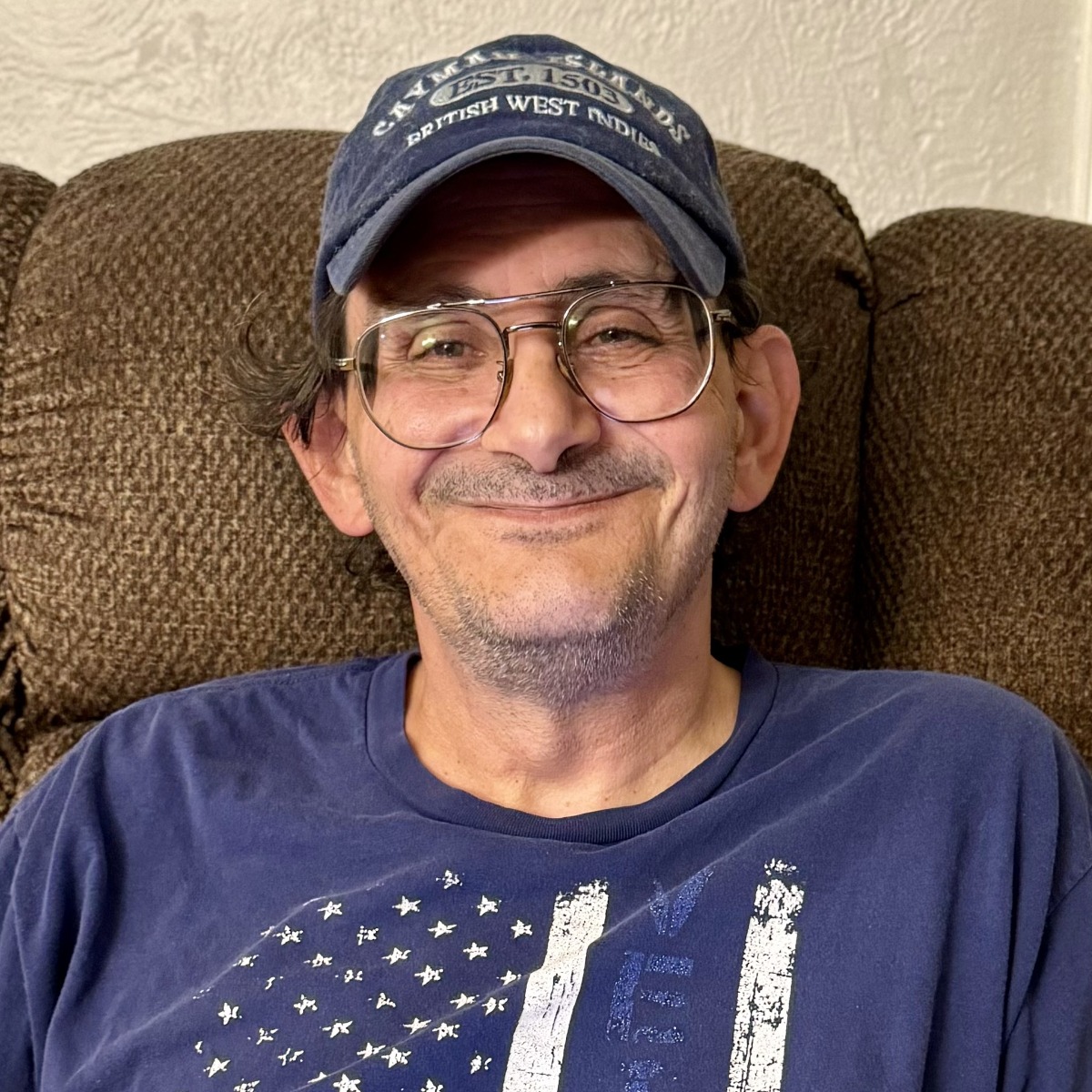 Don - Sewer
Introducing Don, a skilled contract sewer who brings precision and dedication to every stitch. Don's commitment to excellence stems from his background as a Desert Storm military veteran, where attention to detail and discipline are paramount. What makes Don's story even more remarkable is his connection to our team; he's married to our Lead Sewer, Joe, creating a strong bond of craftsmanship and companionship within Canvasback. Their combined expertise elevates our work to new heights. Outside of the sewing room, you can find Don and Joe at the local bingo hall or home snuggling with their cat. They also indulge in their love for adventure by embarking on exciting cruises, exploring the world one destination at a time.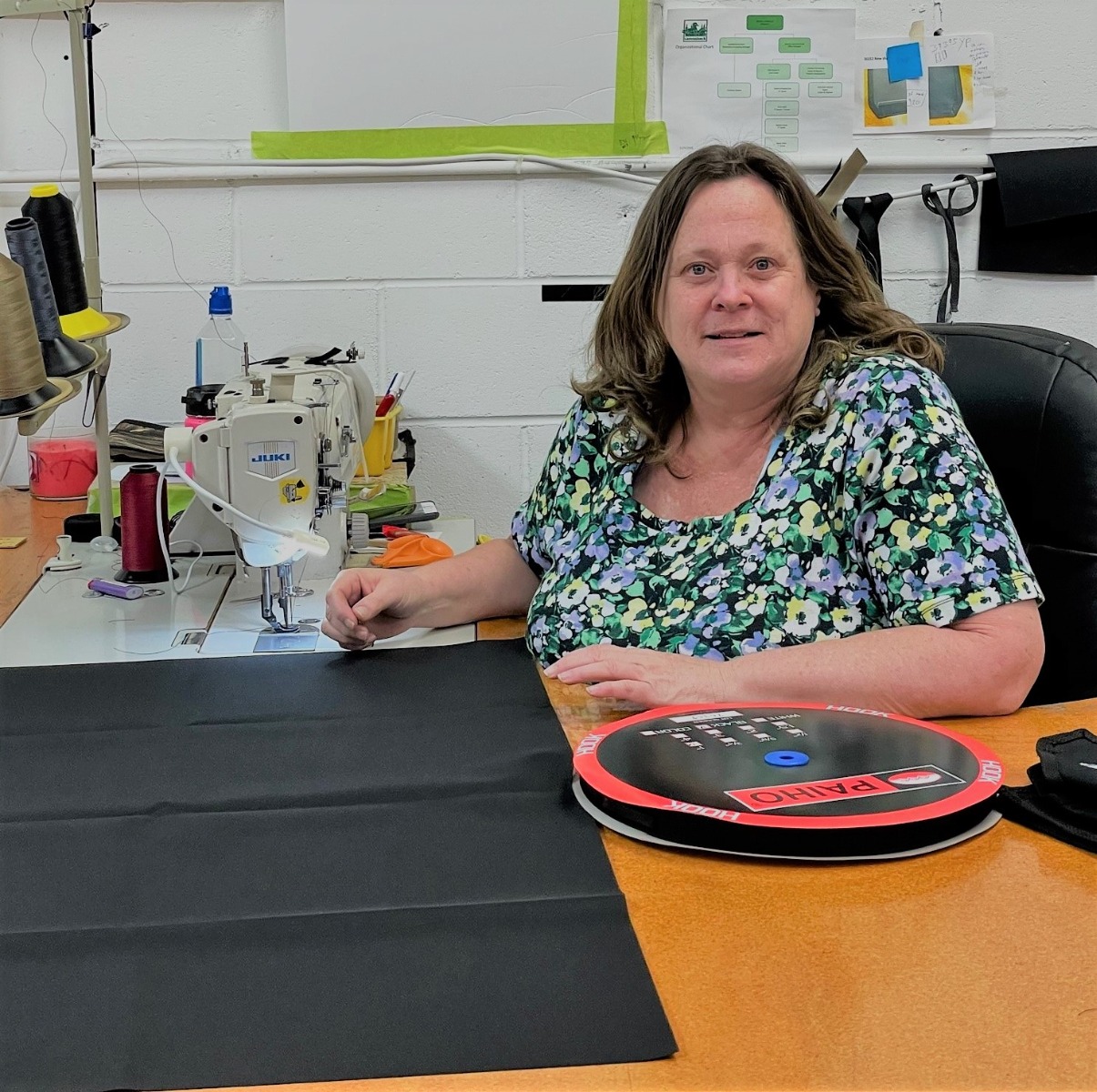 Karen - Sewer
Meet Karen, one of our exceptional seamstresses who brings a touch of creativity and a whole lot of pride to her work. Not only does she craft with precision, but she's also the brilliant mind behind our innovative CarGo Bag design. Karen isn't just a co-worker; she's a source of laughter and positivity in our bustling warehouse. We consider ourselves truly fortunate to have her as a part of our team. With Karen on board, you can expect top-notch craftsmanship and a workplace filled with smiles. Her dedication to her craft and her ability to infuse joy into our daily operations make her an invaluable asset to Canvasback.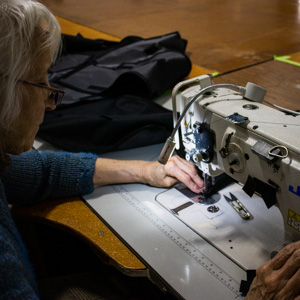 Nancy - Sewer
Nancy brings a broad base of sewing knowledge to Canvasback gained from years of working in the needle trades. Her background includes things like sewing luxury furs, making professional cheer costumes for sports teams such as the Vikings, Miami Dolphins and the Packers, and working with tension fabrics in the trade show industry. Nancy's experience also includes sewing fabric structures. She has even sewn a house! On her time off, she likes to relax by sewing something.
Maria - Sewer
Allow us to introduce Maria, one of our remarkable sewers who enriches our sewing team with a wealth of experience. We couldn't be more thrilled to have her as a part of the Canvasback family. Maria's relentless work ethic, unwavering dedication, and infectious positive attitude make her a true gem. Hailing from Ecuador, Maria's skills are second to none. Her mastery of the craft is evident in every stitch she produces, ensuring top-notch quality in our products. With Maria on our team, you can count on her expertise and uplifting spirit to brighten our workspace. She is not just a valuable member of Canvasback; she's a testament to the diverse talent that fuels our success.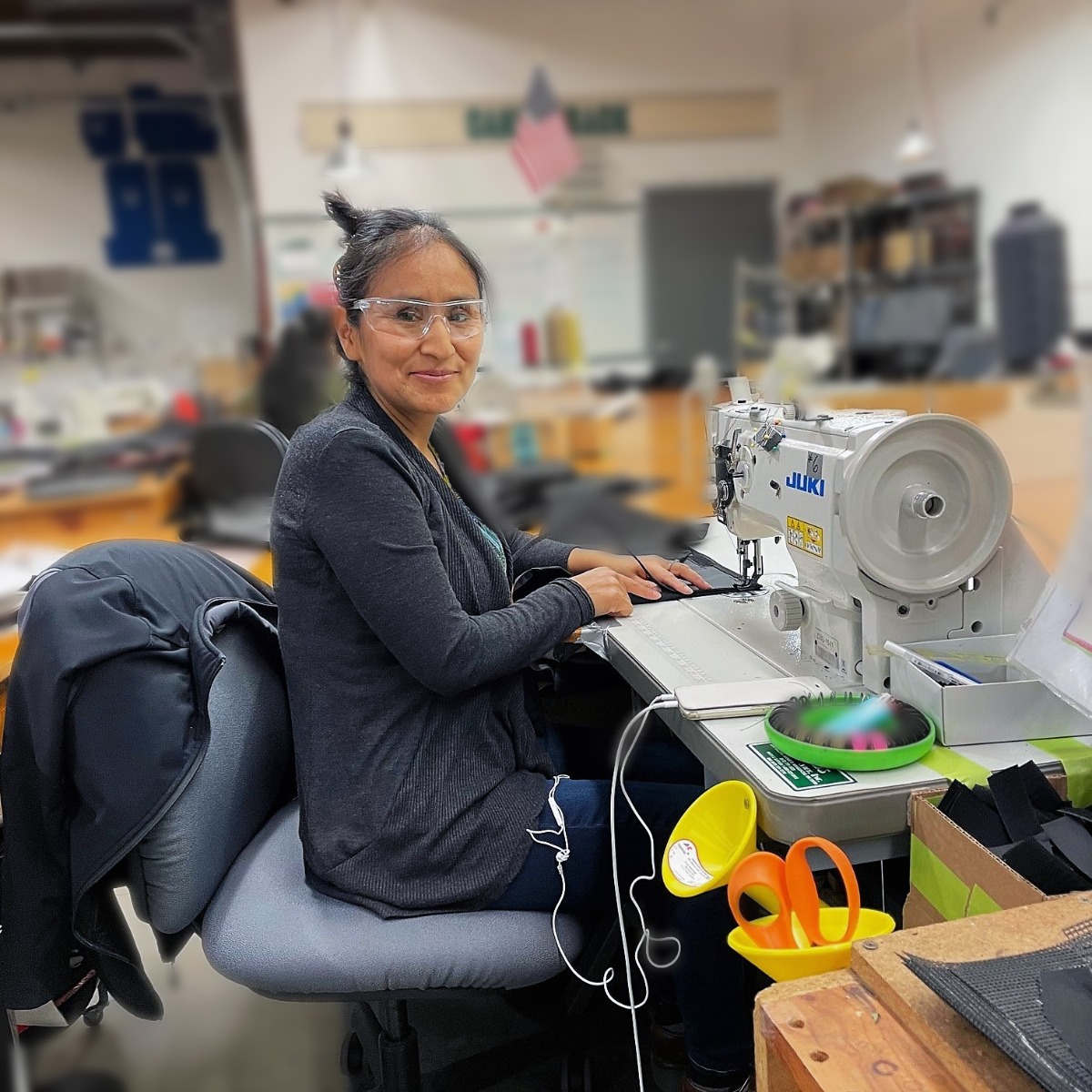 Digna - Sewer
Meet Digna, one of our outstanding seamstresses who never fails to light up our production facility with her radiant smile. Her presence is a true joy, and we're fortunate to have her as a part of our team. Digna's passion for creativity knows no bounds. She's a project enthusiast, and her boundless imagination constantly generates fresh ideas. With her wealth of experience in costume making and her dedication to improving processes, Digna is a driving force behind our team's success. Her positive attitude and innovative spirit make her an invaluable asset to Canvasback.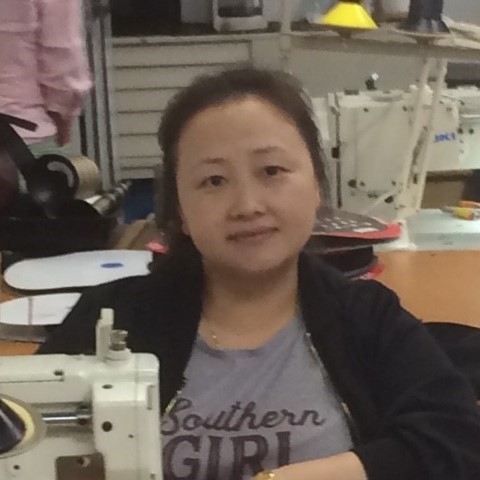 Sheng - Sewer
Sheng is one of our reliable and amazing contract sewers. She brings her happy, quiet demeanor and a load of beautifully sewn cargo liners into our shop each week and we are grateful to have her as part of our team.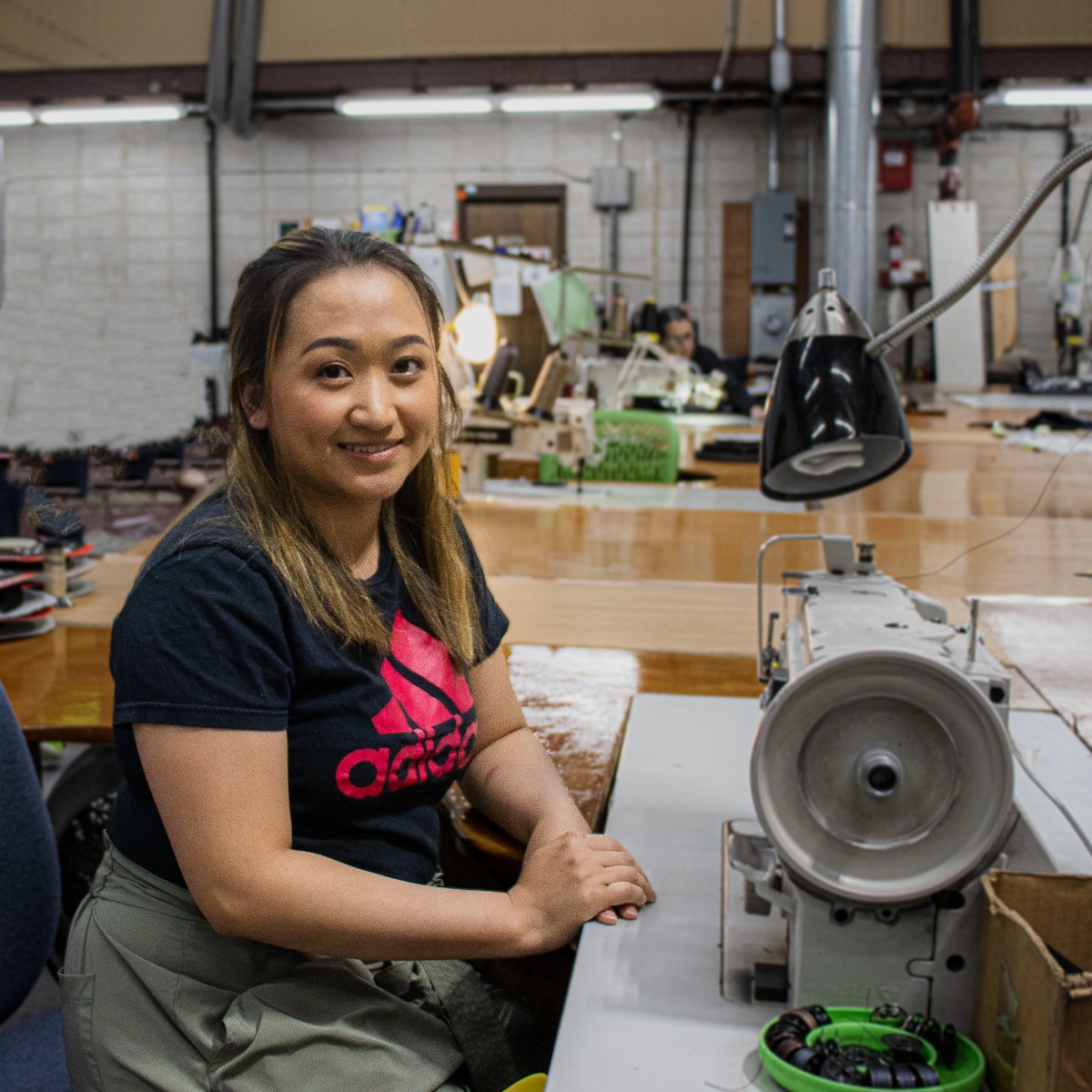 Yer - Sewer
Yer is one of our very talented contract sewers. She has passion in her work and an happy attitude that brings a smile to all of our faces whenever she walks in the door.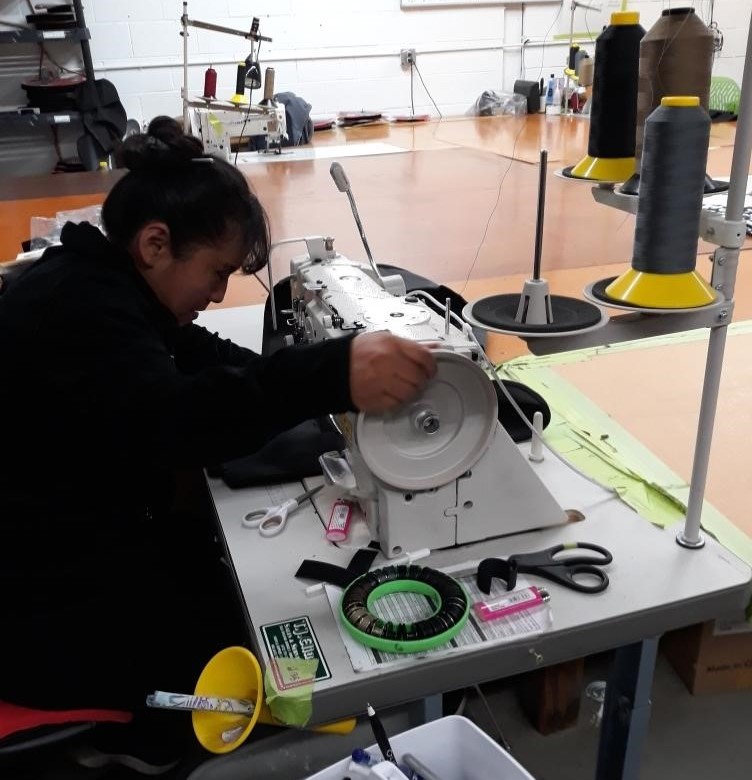 Blanca - Sewer
Blanca always keeps herself busy, not only with her sewing but she has many hobbies. She loves cooking, volunteers many hours in the community working with kids, and is an excellent 'Handywoman'. Blanca is married and has five kids and three dogs! We love seeing her smiling face here at Canvasback and she is an exceptional seamstress.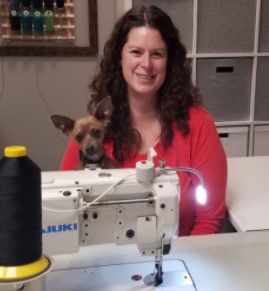 Renee - Sewer
Renee is one of our contract sewers. Renee is always up and bubbly and fun to be around. She has a long history of sewing and is incredibly talented. Renee keeps busy with her seven-year-old twin boys and her rescue dog, Deirdre. She is an avid motorcycle rider who enjoys camping and spending as many days on the lake as possible.