SUV Cargo Liners
Canvasback creates custom SUV cargo liners for interior vehicle protection. Our passion for the outdoors and interior vehicle design has motivated us to produce the best custom SUV cargo liners in the market today. We craft our SUV cargo liners by hand while ensuring the design is the most durable protective covering for all SUV types.
SUV cargo liners are a fantastic addition for dog owners, gardeners or sports enthusiasts who need some extra protection in the cargo area of their vehicle. They come in handy for preserving the vehicle's interior from dirt, water, pet hair, etc. We also feature a variety of colors and fabric designs to suite your needs. Whether you are looking for Hawaiian, Camo, Tan Plaid, Mocha, Graphite or Black fabrics, our SUV cargo liners fashion your cargo space with a thin, lightweight yet tough material. The solid fabric is a 600 poly denier with PVC water-proof backing and the prints are a 600 poly denier with sprayed urethane, basically making it very close to water proof. The liner stays in place by utilizing velcro hook strips.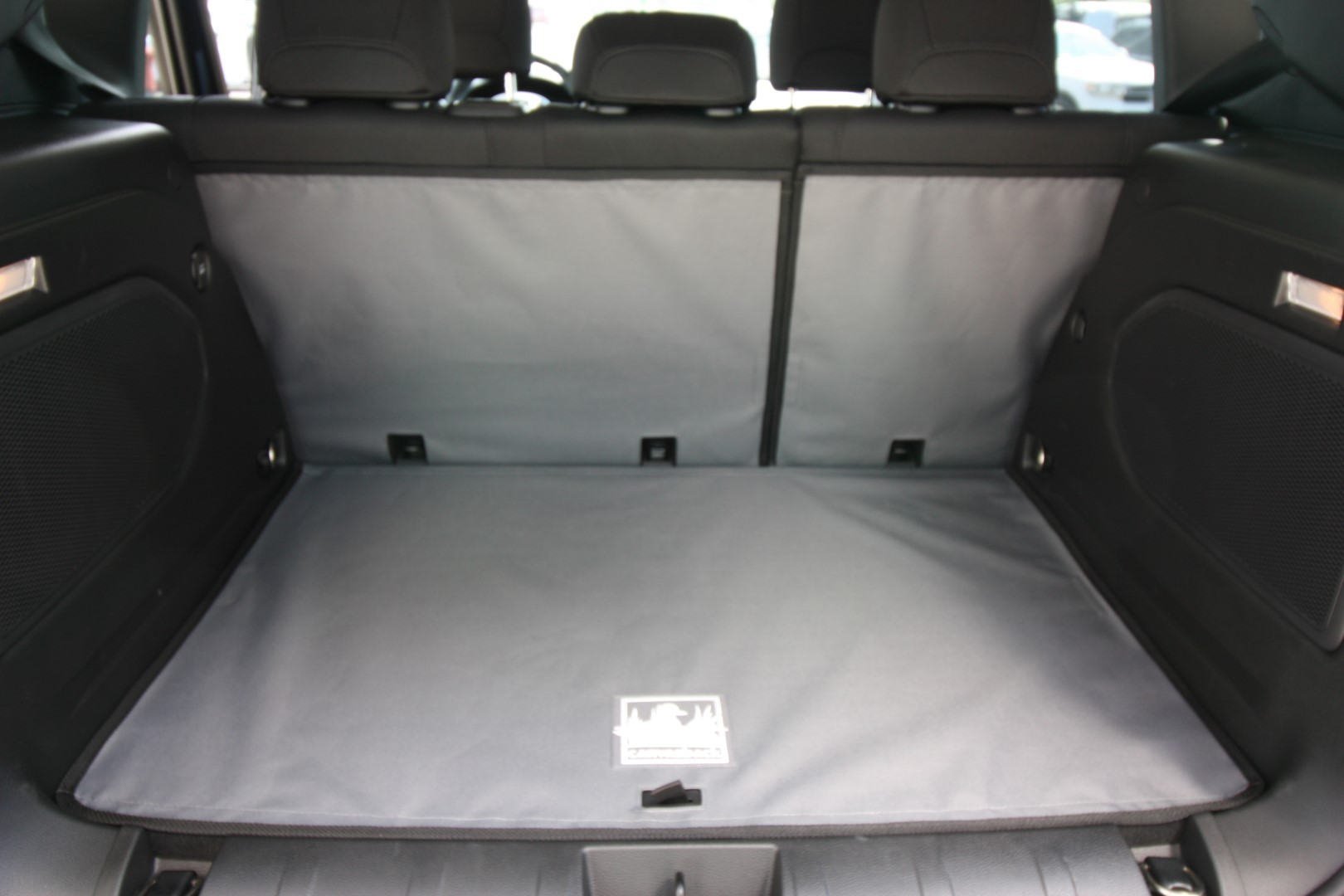 The image above displays a Jeep Renegade with a one piece cargo liner that goes up the back of the 2nd seat. We provide different configurations depending on the model and make of your SUV. No matter the configuration, we have those specific options available. If you are looking for a discount, we offer reusable, rescued SUV liners. There may be some minor fabric flaws or marks but the durability remains outstanding.
Canvasback manufactures SUV cargo liners for nearly every SUV on the market today, and we still have patterns to fit nearly every model year and even discontinued makes & models. Additionally, our fabrics including Mocha, Graphite, and Black are made of a rugged 600 polyester with PVC waterproof backing. We also have patterns to support various options and preferences, such as:
SUVs where the owner prefers to keep a third seat removed (no opening in the liner for the third seat attachment)
SUVs with vehicles with options for speakers, storage etc. that have different cutouts than "Standard".
Every one of our SUV cargo liners are hand cut and sewn to order and we can often accommodate unique, special requests!
Use the fit finder at the top of this page to find the perfect cargo liner for your SUV, or call us if you don't see what you're looking for!
Whatever SUV cargo liner you're looking for, we've got you covered!
Find the perfect SUV Cargo Liner for you!