THE CANVASBACK TEAM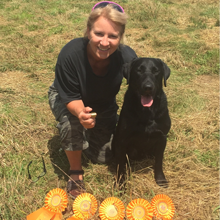 Brooks
Brooks is the CEO and Owner of Canvasback.
"This dream would never have been possible without the team that makes Canvasback grow. It's the people that make the business. I'm full of gratitude and much pride at what we have accomplished. And our Customers...the best ever!"
Angela
Angela is our Office Manager. "I am very happy to be part of the Canvasback team! We have such a fun group of people here who really care about the company and our customers – I am proud to be a part of that." In Angela's spare time, she enjoys hiking with her two dogs and exploring the great outdoors.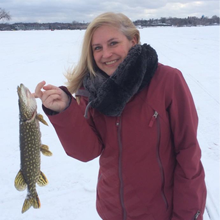 Shannon
Shannon is our Operations Processing Manager. She's in charge of order management, shipping, streamlining processes, and helps with customer service. Shannon is our office entertainment!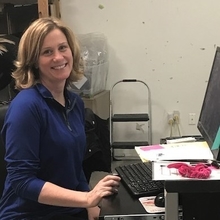 Chrissy
Chrissy is our jack of all trades! As our product developer, she divides her time between cutting and digitizing, sewing, and creating patterns for our cargo liners. She is known for her quality workmanship! Chrissy stays busy with her two kids, two black labs and does lots of biking!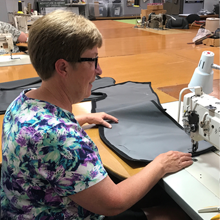 Sue
Sue is our Lead Sewer and has been working in production sewing fabulous liners here at Canvasback for many years. We can always rely on Sue! She's a very hard worker and gets the job done! Always willing to help in other departments at crunch time, she is our Steady Eddie.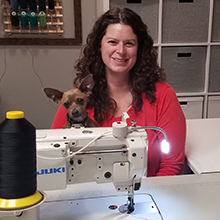 Renee
Renee is one of our contract sewers who is always up and bubbly and fun to be around. She has a long history of sewing and is incredibly talented. Her rescue dog, Deirdre, helps out in her sewing room during the day, and Renee keeps busy with her seven-year-old twin boys. She is an avid motorcycle rider who enjoys camping and spending as many days on the lake as possible.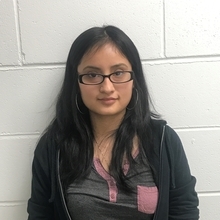 Martha
Martha is an excellent addition to our talented group of sewers. Martha is very focused and gets a lot accomplished durring the work day. In her free time, she enjoys playing soccer and loves sewing clothes – for humans and even for her cat, Kenny!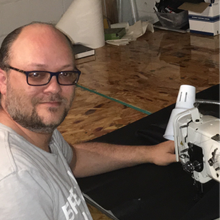 Joe
Joe is one of our contract sewers and has been with us over eight years. He's a very fast sewer and adds a lot of fun to our production team!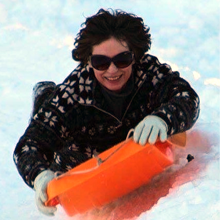 Denise
Denise is a fabulous contract sewer we are so lucky to have. "It's interesting to produce the liners for all the vehicles and then see them out and about in customers cars!"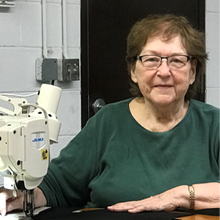 Joan
Joan is a joy to have in production as a seamstress. She's got a great attitude and enjoys the friendships she has gained. "I've been sewing for Canvasback for over four years. I enjoy working for a company who takes pride in their product."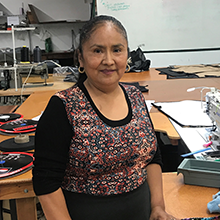 Maria
Maria is one of our fabulous sewers, and she brings a lot of experience to our sewing team. We are so happy to have her – her hard work, dedication, and great attitude make her a wonderful addition to the Canvasback team!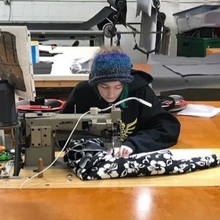 Heather
Heather is an artist in all forms! She is a cutter and sewer who is very colorful, and we love to see her latest creations! Heather is currently going to school where she is minoring in horticulture. She has a cat at home which she loves very much!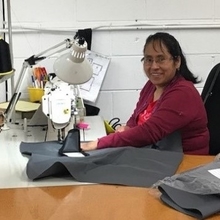 Elsa
Elsa brings a lot of sewing experience to Canvasback! She is extremely hardworking, cooperative, and wiling to do whatever it takes to get the job done while always having a smile on her face and happy demeanor! In Elsa's spare time she sews her own clothes and plays with her three dogs (two chihuahuas and one Australian shepherd dog).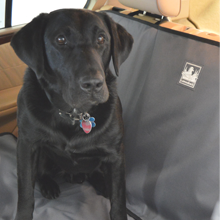 Chester
Chester is Brooks' Lab and is our Chief Marketing Officer. He loves to dress up and have his picture taken for photo shoots. Chester has a way of finagling treats from all of our business neighbors and vendors. He's gone through the strenuous AKC Hunt Test Program and earned his Master Title in 2016. He loves to hunt! Did someone say tennis ball?