FABRICS
NEW FABRICS! We are excited to offer two new patterns called Black Plaid and Pink Camo! These are currently offered for a limited number of vehicles, however, if you would like one of these fabrics for your vehicle, you can either write "Black Plaid" or "Pink Camo" in the comments box at checkout, email us at info@canvasback.com or give us a call!
The Mocha, Graphite and Black fabric is a rugged 600-denier polyester with PVC waterproof backing. Most people pick the color closest to the interior of your car. If your interior is Tan or Cream, then Mocha is a great match. If your car is gray or black, then can we suggest the Graphite or Black?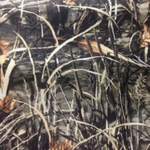 REALTREE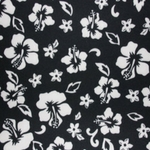 HAWAIIAN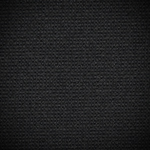 BLACK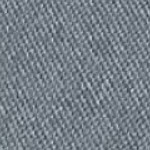 GRAPHITE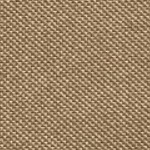 MOCHA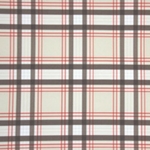 TAN PLAID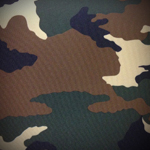 CAMO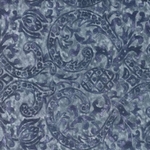 PINEAPPLE
For people that want to have some fun, choose from a variety of prints! Classy or classic? Pick the Tan Plaid. Love Hawaii? How about our black and white Hawaiian Hibiscus? Happen to be a hunter? Then you gotta go Camo! All print fabrics are a 600-denier polyester with heavily sprayed urethane for water resistance. (It's basically waterproof -- we've tested -- but manufacturer says water resistant). The material is thin and light, but don't let that fool you, this stuff is tough as nails.
The average weight of one liner is about 2-3 pounds, depending on the size of your vehicle and how many pieces are needed for your specific pattern. Velcro hook strips and tabs are sewn on the bottom of the liners to keep in place by attaching to the carpeting in your car. In some instances, self-adhesive loop Velcro is necessary.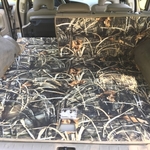 REALTREE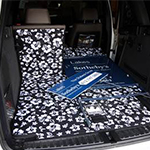 HAWAIIAN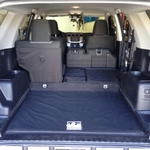 BLACK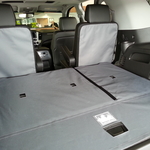 GRAPHITE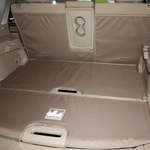 MOCHA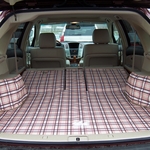 TAN PLAID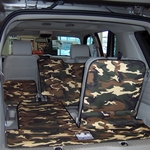 CAMO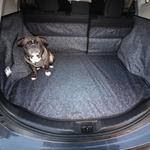 PINEAPPLE