Why Choose Canvasback Custom Cargo Liners
We all love to throw things into the back of our vehicles! We're active, on the move and using our vehicles to carry things. Active lifestyles can be messy: messy kids, dirty dogs, muddy bikes, dusty golf clubs, wet flower pots - you have the visual! Your vehicle is expensive and worth protecting, keep it clean and looking great!
Our custom cargo liners are made from waterproof /water-resistant polyester fabrics – not rubber or plastic. We offer a sleeker look, maintaining functionality and customizing your coverage. Plus, we can now monogram your liners!

Manufactured in the USAHandcrafted and made to order in Minnesota!

Waterproof/Water resistantChoose from 10 colors/prints, all with waterproof or water-resistant backing.

Custom fit per modelSpecifically designed for most vehicle makes and models.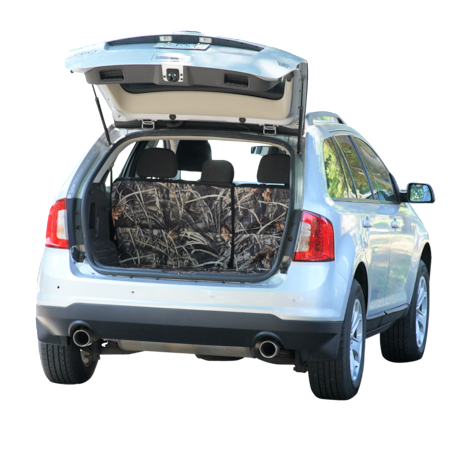 Increases Resale/Trade in ValueGet an investment payback with a cleaner, well-maintained look upon sale.

Hook/Loop fastening systemHook tabs are sewn under the liners to grab the carpeting in the car to stay in place.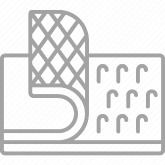 Coverage and FunctionalitySelect the level of accessibilty to vehicle components that best suits your lifestyle.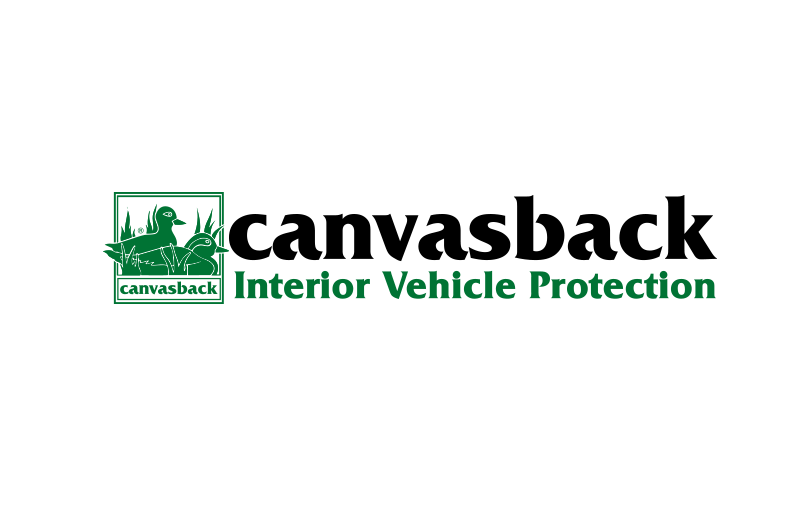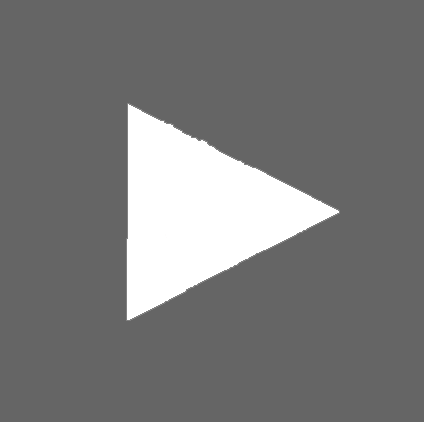 About Canvasback Custom Cargo Liners
For over 20 years, Canvasback custom cargo liners has been a leader of Interior vehicle protection. Our liners contour the entire cargo area which includes the back of the second row seats and third seats if applicable. The goal is when you lay your seats flat for maximum cargo room, we have you covered! All seats work independently. Depending on the vehicle configuration, the custom cargo liners can come as either a one piece or have several pieces. Access points, such as; d-rings, child restraints, storage latches, etc. can be ordered with or without full coverage. We use a Hook/Loop fastening system where Hook tabs are sewn under the liner to grab the carpet in your car, keeping the liner securely in place. Learn more about our Custom Cargo Liners
Customer CollaborationWe work with you to develop new products & improve current designs.
Canvasback CultureOur team-focused workplace is fun and casual with great employees that are dedicated to making customers happy!
Canvasback CultureGreat teamwork and a workplace that is fun, casual and dedicated to providing the best customer service!
What Our Customers are Saying

Gayle / Jeep Wrangler JL 4 DR
Once again your company came thru for me. This cover is amazing and fits perfectly. Thank you from my 3 golden retrievers and for protecting my jeep from getting hair stuck in the carpet and everywhere.

Jim / Lincoln MKX
From our first contact, to delivery, Canvasback came through on everything promised. Quality, professionalism, courtesy, and value pricing...Our new Cargoliner looks as if it could have been offered as a factory option.
We Design Custom Vehicle Protection for Major North American Car Brands Including